BUET87 Foundation Scholarship Project
There are thousands of poor kids who are very talented but can not continue their education because of financial burden. Many of them can not pay for the cost of tuition, books and even clothes. Many of them have to help their family as an earning member. So they do not even get time to study. If these kids were given a little bit of help they could pass these barriers and shine in their life just like every body else.
BUET87 Foundation started a project in 2011 to provide a single scholarship for a year to one such kid in the rural Bangladesh. And yes, the kid did excellent result after getting the scholarship because he did not have to pull rickshaw any more as the amount he got was helping his family. After that great success we started more scholarships and got excellent results. We believe we can open many more doors for many more kids in the coming years and that will have significant effect in the society.
We have formed a scholarship fund for these scholarships. We select candidates based on their merits and family financial situations. After we select and offer scholarship to them, we also take the responsibility of monitoring the progress of their education. After an application for scholarship is approved for a certain period (usually one year) by the BUET87 executive board, two supervisors (a local guardian in student's residence area and a BUET87 representative) are assigned. With close co-operation among the student, local guardian and BUE87 representative, the study progress of the scholarship recipient is evaluated at regular intervals and feedback is provided by BUET87 to the student through the local guardian. The scholarship period is also subject to be extended with promising result shown by the student.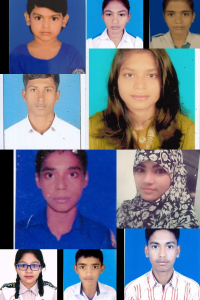 The application form can be requested by sending an email to support@buet87.org
---
Old Home Project
Buet 87 Foundation will be helpling in putting up a rehabilitation center for aged people in Sonatola, Bogra. As more and more young are entering into workforce, older and aged are left alone to deal with old age and end of life issues. A developing country, Bangladesh does not have enough resources to provide this care. This is a huge task but non government organizations are coming forward to fill this gap. This Old Home And Rehabilitation Center will be a place of peace for men and women of 60+ years of age who do not have any income. The facility being built, to house initially 20 elderly people will provide food, accommodation, medical, clothing, entertainment and funeral services. Per person cost being is estimated at BDT 6,000 to 7,000. The facility has land accommodation and has a plan of extending and providing care for 500 individuals in future. Please come forward and donate toward this noble cause.
Attached are some pictures of elderly people who are currently being assisted with cash benefits but are in the plan of getting moved to the facility.
---
Winter Cloth Distribution
As we do every year, Buet87 Foundation is distributing Winter Cloth for the needy in Bangladesh to save them from the severe and unprotected cold. It is not hard to imagine how lack of the minimum protection of a piece of warm cloth feels. In the Northern Part of Bangladesh, the effect is the most. We have already started our operation in Rajshahi Char area for a group of young students but your help will enable us sustain and extend the operation.