It gives us great pleasure to announce the launching of the "Dr. Shabbir Ahmed - Optimization Under Uncertainty Scholarship" initiative. Each year one undergraduate student from the Faculty of Mechanical Engineering (ME) from BUET will receive this prize based on merit and need. The goal of this scholarship is to carry on Dr. Ahmed's research, vision, and commitment to "Optimization Under Uncertainty" and to ensure that his brilliance and legacy help promote scholarly and innovative pursuits in building the next generation of scientists.
The syndicate meeting of BUET (Bangladesh University of Engineering and Technology), which was conducted on August 11, 2022, approved and completed all paperwork and formalities related to the scholarship. The following are the details:
The scholarship will be awarded to one undergraduate student of level-4, term-1 from the Faculty of Mechanical Engineering (ME) based on merit and need.

The scholarship amount will be BDT 4,000/month for one calendar year (from Level-4 Term-1 to Level-4 Term-2).

BUET authority will select the student.

The student has to be a Bangladeshi national and maintain a certain GPA.

BUET authority will update the spouse of Dr. Shabbir Ahmed (Rasha) on the student's progress.

A principal amount of BDT 10,00,000 (ten lacs) will be invested in Bangladesh Government Wage Earner's Development Bond or similar fixed deposit investment fund to earn the required rate of return to support the perpetual payments of the scholarship.
At the most recent BUET 87 Foundation Executive Board meeting, it was unanimously decided that the foundation will collaborate with Dr. Rasha Ashraf and the BUET Authority to support the scholarship program. As a result, a fundraising initiative is needed to secure the initial US $10,000 from supporters, including the foundation's members, and friends and family. The fund must be established by the end of this year or the beginning of 2023, so immediate attention is needed to this matter.
Please join us in honoring Dr. Shabbir Ahmed's lifelong research and enormous contribution to the field of Optimization. Help us raise funds for this worthy cause and support this humble initiative. Future bright researchers will be very grateful for your contribution to the program.
Please use the button below to donate. We appreciate your contribution in advance.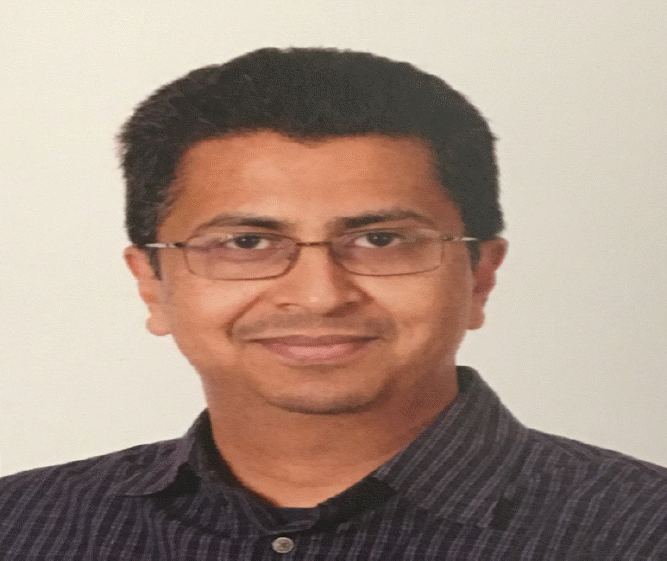 Dr. Shabbir Ahmed (Shubho) was the Anderson-Interface Chair and Professor of the H. Milton Stewart School of Industrial and Systems Engineering (ISyE) at the Georgia Institute of Technology in Atlanta, Georgia USA. He passed away on June 19, 2019.
After receiving a BS in Mechanical Engineering from BUET, he served as a lecturer in the Department of Industrial and Production Engineering of BUET. Dr. Ahmed received his MS and Ph.D. with a concentration in Operations Research from the University of Illinois at Urbana Champaign in 1997 and 2000 respectively. He worked as a research fellow at the T.J. Watson Research Centre of IBM during his Ph.D. study. He was appointed as an Assistant Professor in the School of Industrial and Systems Engineering at the Georgia Institute of Technology in Atlanta.
Dr. Ahmed led the way in integrating two challenging methodologies - stochastic and integer programming - that are essential for solving large-scale optimization problems in energy distribution and other networked systems. His most cited paper, "A Stochastic Programming Approach for Supply Chain Network Design under Certainty," has over 960 citations on Google Scholar.
Throughout his outstanding career, Dr. Ahmed has won numerous accolades for his groundbreaking ideas and research, to name just a few:
The INFORMS Dantzig Dissertation Award (2000).

The CAREER Award from the National Science Foundation in 2002.

The IBM Faculty Award in both 2002 and 2005.

The 2017 INFORMS Computing Society Prize.

The 2018 Farkas Prize from the INFORMS Optimization Society for Outstanding Contribution to the Field of Optimization.

ISyE Stewart Faculty Fellow and College of Engineering Dean's Professor.

Senior Member of IEEE and an INFORMS Fellow.
As a visionary and entrepreneur, he was the co-founder of ProsumerGrid Inc., an award winning clean energy company in Atlanta.
In addition to his academic rigor, Dr. Ahmed was regarded as a gracious collaborator and mentor. Over the course of his short academic career of 19 years, he advised 26 Ph.D. students, all of whom are very well placed in top academic universities, research institutes, and industries in the US and across the world.
Georgia Tech. has established a graduate fellowship commemorating Dr. Ahmed's legacy and contributions to support Ph.D. students in the area of optimization.